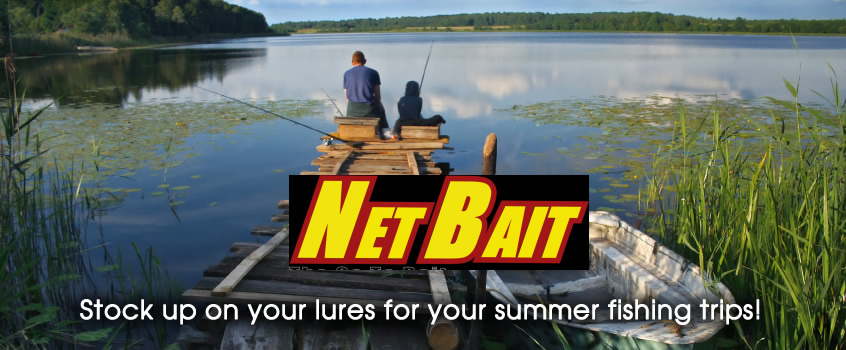 Categories
Please give us a call for all your Netbait needs, a lot of items have TEMPORARILY been discontinued and we have limited quantities of some items and they are going fast. Once these items become available again, I will once again have them in stock as I am a 100% stocking dealer if Netbait makes it, even if you don't see it here yet.
Thank you so much for your business, we are here to help.



To find a specific type of lure, please click on the category
NetBait
Below are the items that matched your shopping criteria. You can add multiple items to your cart at the same time. Simply enter the QTY you want next to the item and click any of the 'Add to Cart' buttons. All items that have a QTY value will be added to your cart.
1 - 50 of 322 Items Displayed.